in our exclusive state of the art facility 

Award Winning Area Rug Cleaning Service
Voted #1 for Persian, oriental and specialty rug cleaning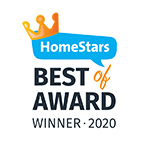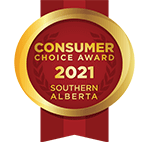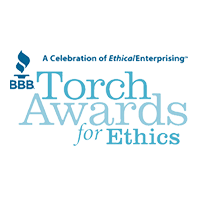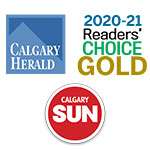 – Current Rug Cleaning Deals –
Area Rug Cleaning
Service Details:
State-of-the-art Area Rug Facility
> Dye and Fabric Assessment
> Maximum of $25 OFF per household
> Expert area rug assessment
> Final area rug hand grooming
> Waste Disposal Fee Included
Prices do not include GST 

FREE PICKUP & DELIVERY OPTION AVAILABLE
TERMS AND CONDITIONS
25% OFF regular list price to a maximum of $25 per home. The minimum call is $ 99. Offers can't be combined. GST not included. Some restrictions apply – call for details
Expert Area Rug Cleaning
When it comes to area rug or oriental rug cleaning, we take the time and attention your area rug deserves. Our special area rug cleaning facility is equipped with full-spectrum lighting and special drying racks to make sure that your area rugs are cleaned and dried properly.
Our process includes the use of a thorough industrial-strength vacuum of the area rug from both sides prior to cleaning to remove trapped dust and debris, treatment of concern areas with our range of specialized spot and stain removers as well as the same high power hot water extraction (steam cleaning) that we use on the carpets and furniture in your home.

We clean most types of area rugs, including wool area rugs and a range of synthetic fabrics
In addition to  cleaning, we also offer the following additional treatments for your area rugs:
Our professionally certified carpet and area rug cleaning technicians, many of whom have been with us for 10 years or longer, bring experience and expertise into your home to make sure the job is done right. We are IICRC (Institute of Inspection, Cleaning, and Restoration Certification) certified, and all of our technicians are full-time permanent staff, not inexperienced seasonal or temporary employees.
Protect your Area Rug Investment
Area rug cleaning is essential to upkeep for specialty area rugs. With time, these precious rugs can deteriorate losing their value and original splendor. This is why we have a special facility dedicated to your area rug. We have specific treatments and methods for each type of area rug.
At Alberta Carpet Cleaning we understand the importance of proper area rug upkeep and cleaning, we have the most extensive industry experience in Calgary and area. Our area rug cleaning technicians undergo very extensive training by top North American area rug specialists.

Our signature 7 step area rug process:
1. Assessment.
Upon arrival to your home, our technician will fully inspect your area rug and go over any areas that may have presented pre-existing problems. We will discuss our findings with you and ask any questions we have regarding your area rug. This will ensure that you receive your desired service and outcome.
2. Dust and Debris Extraction.
This is a crucial step and often skipped part of rug cleaning (by less experienced providers). In order to achieve pristine area rug results you first have to take out the dust and dirt.
For example, one 5×8 area rug can hold approximately 4 pounds of unseen dirt and dust, that a standard vacuum cleaner would leave behind. Without proper extraction of these particles, your area rug could be left with irreversible damage and subpar results.
3. Colour and Dye testing.
Dye testing is a very important and detailed portion of the cleaning process. Each color is tested for stability and for the quality of the dye. This will ensure that your area rugs colors, will not bleed out nor run together, this will also ensure the colors of your prized area rug remains vivid and fresh.
4. Expert Cleaning.
This is where we combine the old world care and system with new tools to create a specialized area rug cleaning system. In our specialized station; the rugs are cleaned down to the bottom of the fibers providing a complete and thorough clean.
5. Drying.
The rug drying process tends to be the most time-consuming portion.
6. Final inspection.
After the carpet is dry the fringes and rug are inspected for any spots or stains that may need a finishing touch.
7. Grooming.
The rug is groomed and rolled up for delivery