Award Winning, Expert Carpet Cleaning Service
CURRENT CARPET CLEANING PACKAGES
BEST VALUE AND ECONOMY PACKAGES
4 ROOM PACKAGE
RESIDENTIAL CARPET CLEANING
Thermo-Rinse™ Truck Mounted Cleaning
100% Detergent Free – Family & Pet Safe
Wall to wall professional service
2 ROOM PACKAGE
RESIDENTIAL CARPET CLEANING
Thermo-Rinse™ Truck Mounted Cleaning
100% Detergent Free – Family & Pet Safe
Wall to wall professional service
TERMS AND CONDITIONS / COMMON ADD-ONS
Up to 200 sqft per room. Combined Living/dining room count as 2 rooms. The minimum call is $ 119. Offers can't be combined. GST and Waste Handling Fee of $21.45 are not included in the pricing. Some restrictions apply, subject to availability. call for details.
Price depends on the size of the landing
Closets are separate from rooms and price depends on the size of the closet.
Help protect your family and pets with this safe germ-killing agent.
$35 PER 200 SQF ( Minimum $39 Application )
Get rid of those deep-rooted odours.
$15 PER 200 SQF
The invisible protective barrier for your carpet and upholstery.
$30 PER 200 SQF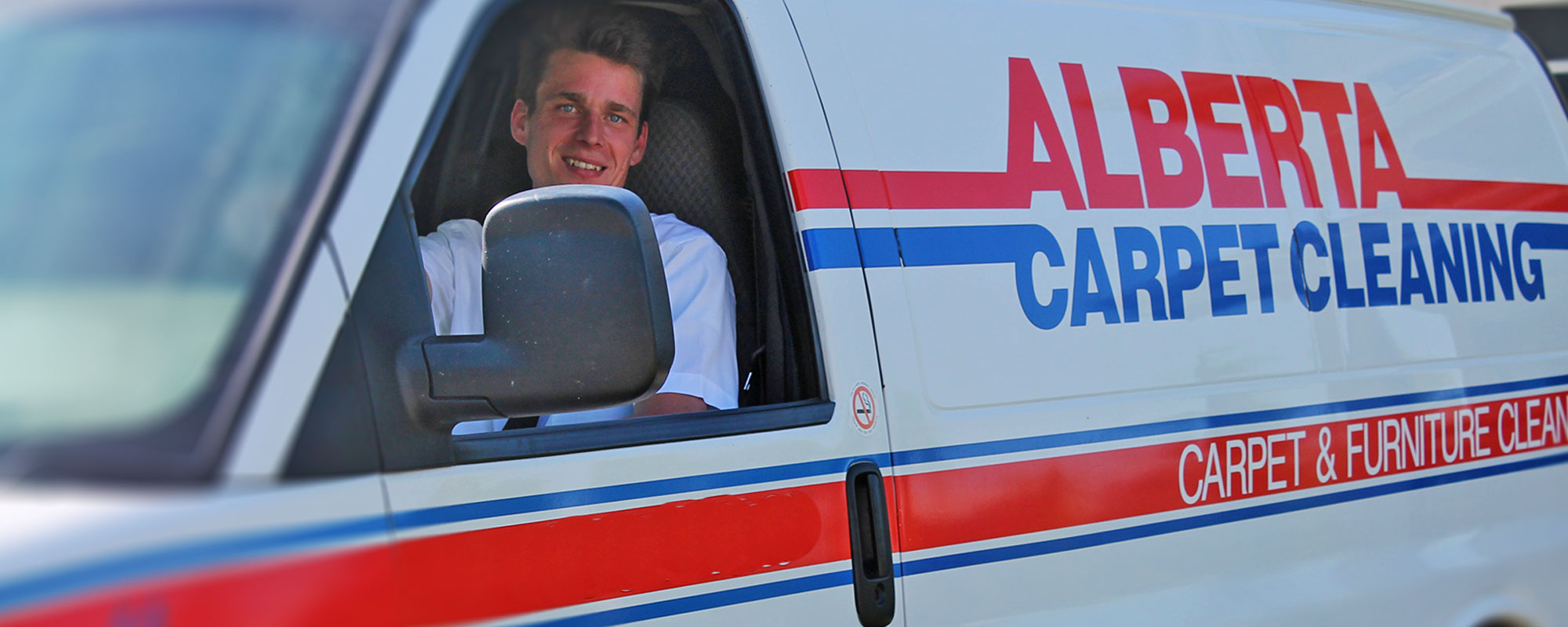 Professional Carpet Cleaning
Alberta Carpet Cleaning Calgary will restore and maintain the beauty of your carpet and upholstery with our award-winning professional service
Your carpets will be cleaned with the time-proven fast-drying multi-step Thermorinse® truck-mounted hot water extraction carpet cleaning system, the method most recommended by North America's leading carpet manufacturers.
Our professional cleaning service is unique:
Partially or fully restores the original beauty of your carpets
Protects the fabric, while providing a deep clean
Prolongs the life of your carpets
Removes the most stubborn stains and smells without using chemicals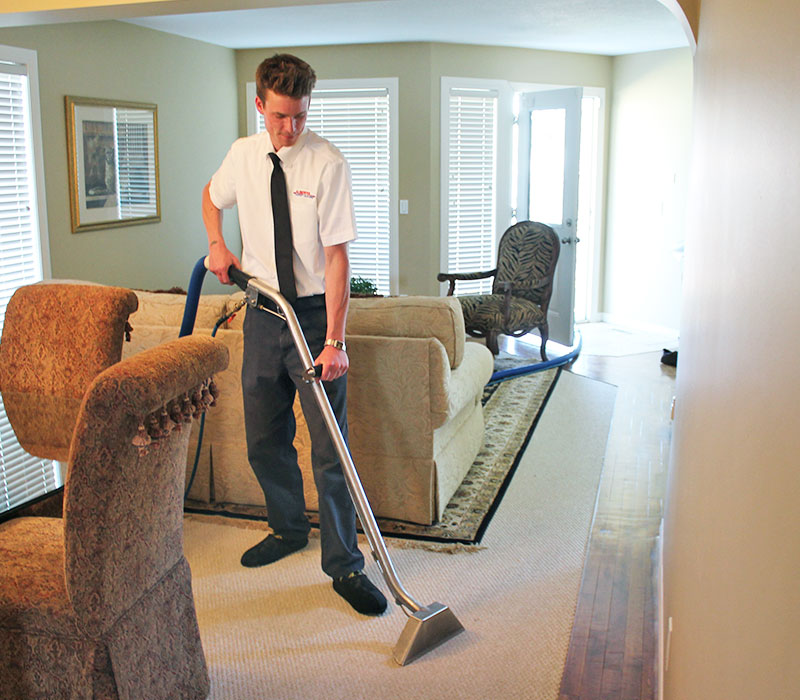 Our cleaning technicians, many of whom have been with us for years, bring unmatched expertise into your home. This experience assures you of a job well done.
Our team consists of bonded and insured permanent staff members. They aren't inexperienced seasonal or temporary employees. Every technician undergoes mandatory, ongoing training. They are enrolled in programs like IICRC (Institute of Inspection, Cleaning and Restoration Certification) and CSSA-CGSP (Canadian Green Sustainability Program). This specialized training focuses on green cleaning and is specific to the cleaning services we offer.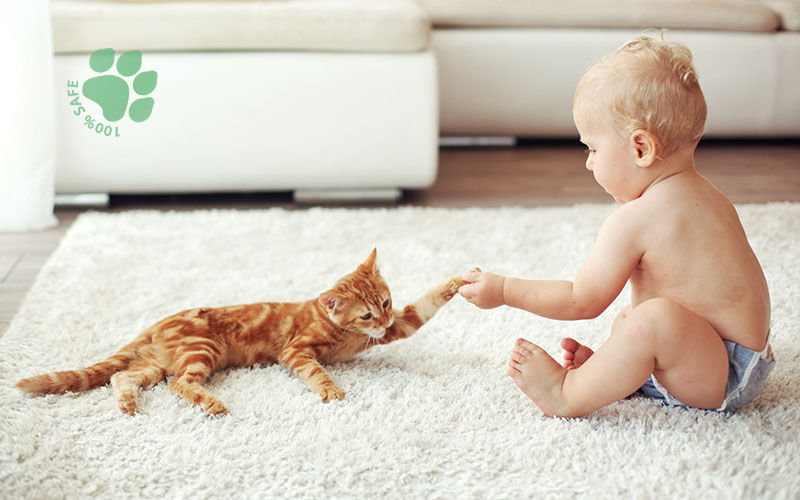 Safe Carpet Cleaning System
Our friendly, well-trained technicians use green cleaning products; therefore, unlike many carpet cleaning methods, it can leave no potentially harmful chemical residue on your carpets. Our Thermorinse® cleaning system uses a Fast-Dry™, chemical-free, fresh soft water rinse.
This detergent-free formula offers a safe cleaning method for your family and pets. Finally, our carpet cleaning system is environmentally friendly and 100% eco-conscious. As a proud Alberta company, we take the protection of our beautiful province very seriously; therefore, we only dispose of the waste in the safest, provincial-approved methods.
Why Choose Alberta Carpet Cleaning
Truck Mounted Thermorinse® for deep cleaning and fast drying.
Pre-Cleaning Treatment. Tough on dirt, gentle on the carpet fabrics.
Special Attention To All Spots & Stains. No extra charge.
Fresh Water Fast Dry Final Rinse. No recycled dirty water.
Furniture Placed On Protect tabs. No marks on your carpet.
Final hand Grooming. Fresh & beautiful carpet every time
We strive to provide you with unparallel service, expert technicians, and quality results. As such, we take our customer satisfaction seriously and will work hard to provide you with the results you were expecting and more.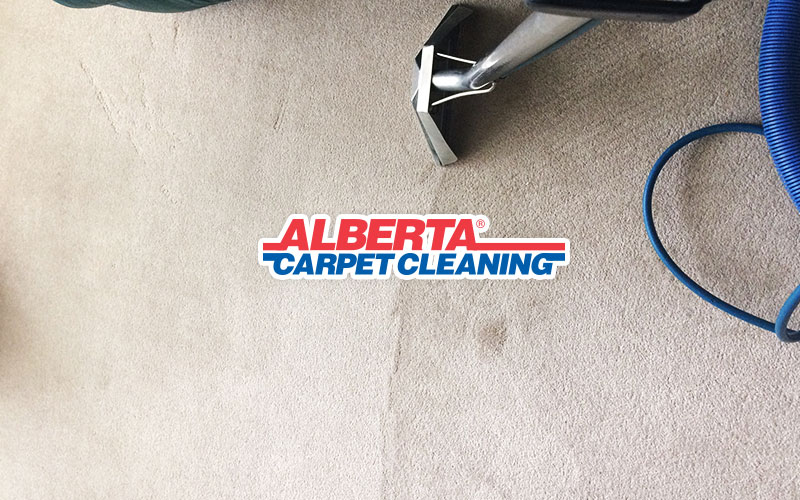 FAQ
Frequently Asked Questions
CARPET CLEANING QUESTIONS
Lots of homeowners mistakenly think their carpet and furniture are clean simply because they appear so. But with time, even the cleanest-looking carpets and upholstery can slowly lose their original shine. They collect dust and dirt beneath the surface, a place where regular vacuum cleaning might not get to..
Therefore, to increase the useful life of your carpets, most carpet manufacturers recommend you have carpets cleaned every 12-18 months before you may recognize they are dirty. This routine ensures cleanliness, even if you don't notice the dirt.
There can be a large difference between one carpet cleaning method and another.
There's a significant difference in results when comparing various carpet cleaning methods.
Some carpet cleaning systems have been designed with speed and cost-efficiency in mind. The main goal here is to boost the profit margins of the carpet cleaning company. However, this approach often leads to superficial cleaning, resulting in carpets that re-soil quickly. This situation prompts a common complaint: "My carpets seem to get dirty faster after cleaning."
On the other hand, at Alberta Carpet Cleaning, we utilize the multi-step Thermo-Rinse deep cleaning hot water extraction method. This technique ensures deep cleaning and leaves your carpets without residue. The outcome is impressive, with carpets maintaining their clean appearance, not just for the next month, but until the next scheduled deep clean.
Just like every other industry, the carpet cleaning business has many competitors all claiming to offer the best service at a variety of different prices.
Alberta Carpet Cleaning has been serving our clients for over 30 years and we've developed internal controls and training systems that are time tested and can be trusted.
Most of our staff have been with us for many years. Our constant training, proven systems, and the deep cleaning Thermo-Rinse hot water extraction carpet cleaning system allow us to operate efficiently enough to pay our technicians a good wage for the industry while still offering the great carpet cleaning prices to our customers.
Our Stainshield Fabric Protector forms an invisible "shield" around each individual fiber and repels both water and oil-based spills.
Resists soil to look new longer — Most soil and dust that comes in contact with carpet and upholstery treated with Stainshield® Professional RTU won't stick to fibers. Instead, they stay on the surface where they can be vacuumed off. Treated carpeting, rugs, upholstery and draperies look newer, fresher and remain cleaner than untreated ones.
Cleans easily — Spots and stains left in fabrics do not spread and can generally be spot cleaned easily. Oil-based stains may be cleaned with a household solvent and water-based stains with a mild spotting agent.
Resists oily and watery stains — Oil-based and water-based stains, including all types of beverages, generally bead up on the carpet or fabric and can easily be blotted away with an absorbent cloth, tissue or sponge.
A protective finish that lasts — Stainshield® Professional RTU finish has excellent wear and abrasion resistance, which can withstand normal household and commercial wear. In other words, it will not "walk off" like other topical protectors on the market.
Our technicians undergo a different set of training as per NADCA guidelines and COR Work Safety standards.
Our technicians are trained in-house as per our cleaning expectations: however, they are not gas fitters. That is not a qualification that is needed to perform furnace cleaning.
Technicians adhere also to:
First aid training
COVID-19 awareness ( as mandated by the province and federal government )
Daily and weekly briefings on a variety of things from industry updates to weather watches.
MediClean® Carpet Disinfectant is a powerful tool, proven to act as a broad-spectrum disinfectant that kills viruses upon contact. Though carpets have uneven surfaces and the disinfectant might not reach every fiber, it's a valuable tool in virus containment. It effectively covers the majority of visible surfaces in carpets and upholstery.
However, using Carpet Disinfectants is not a substitute for following health and safety guidelines issued by health officials and provincial and federal authorities. They are, instead, an extra measure to help prevent the indoor spread of COVID-19. For comprehensive protection against the sars-cov-2 virus and the COVID-19 illness, always refer to the Health Canada-approved guidelines.
Aside from Stainshield®, which we apply after cleaning, we also provide the Advanced Generation Deodorizer™. We apply this before the cleaning process begins. It not only deodorizes carpets but also removes odors and leaves behind a pleasant, light citrus scent.